Apple has announced its next operating system update to the iOS 15 version for this autumn. The new features focus primarily on focused work and communication.
Communicate more naturally with iOS 15: These are the new features
After more than a year of pandemic, video conferences have replaced many face-to-face conferences. Apple has also recognised this and is improving its communication services.
– With iOS 15, it is possible to schedule FaceTime conferences in advance. Via a link, invited participants can join via a web browser without needing an Apple device.
– The "SharePlay" feature allows you to share your screen for business meetings or listen to music and stream movies from Apple TV+ in real time with friends.
– With 3D audio, Apple simulates a realistic soundscape. The volume for the left and right audio output channels is adjusted so that the sound seems to come from the direction in which the person you are talking to is on the screen.
– The new grid view displays all conversation participants in FaceTime in tiles of the same size. The person who is currently speaking is highlighted by a white frame.
– For more focused communication, the video conferencing programme can hide background noise and soften the camera background.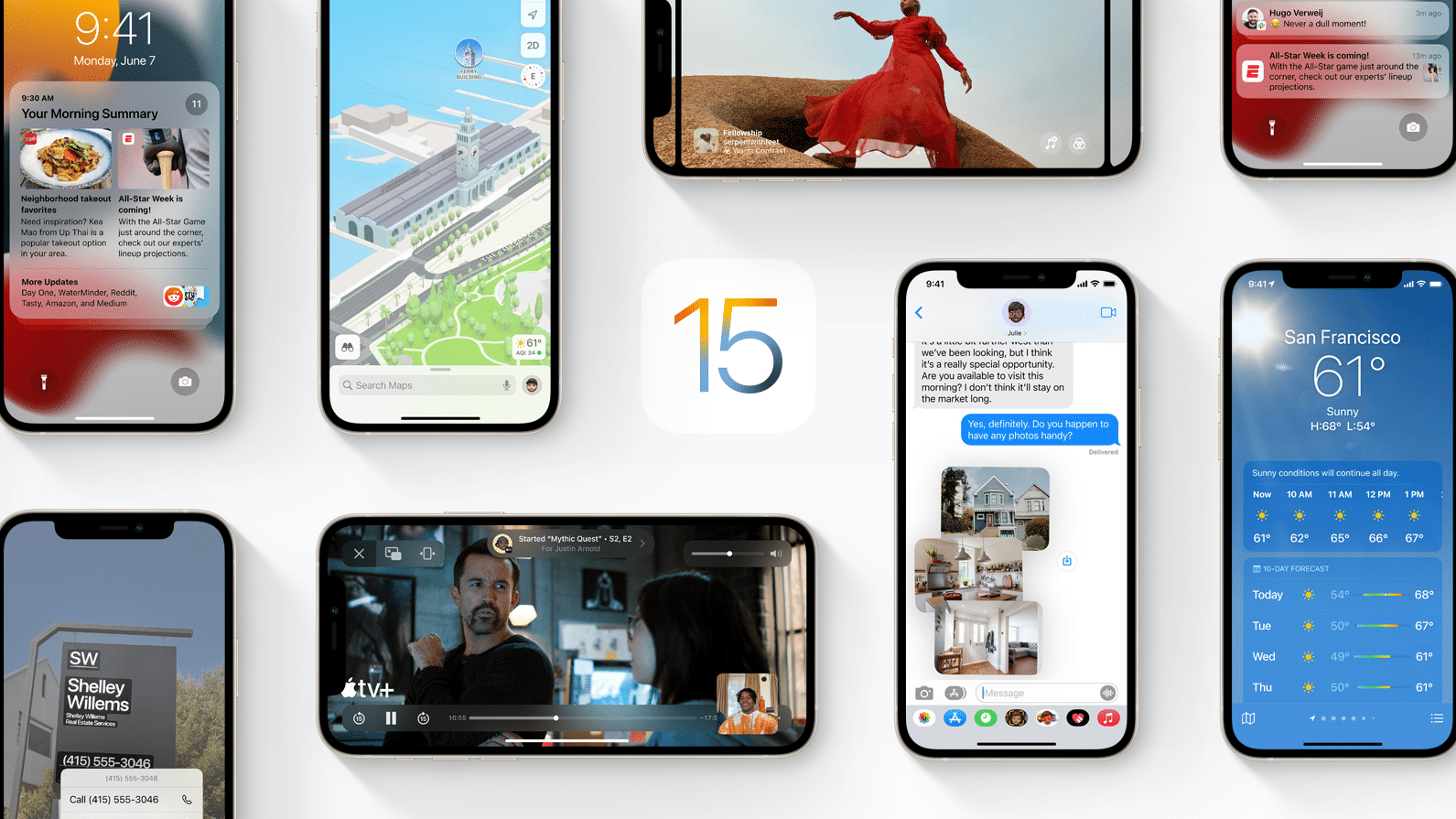 Focused work on iOS 15
More improvements in iOS 15 aim to help you work more focused.
– The new focus mode helps to work distraction-free. We explain exactly how this works in another practical tip.
– Notifications are displayed more clearly. If several notifications have been received from an app, they are clearly grouped in a summary.
– Safari makes the table bar even more compact from iOS 15. On the iPhone, you can navigate between the tabs with gestures. You can also categorise your tabs in so-called tab groups. Safari now supports extensions on all devices, as was previously available on the Mac.